What Is Smoked Salt?
It is a kind of salt known because of its smokey fragrance. Smoked salt is produced by heating sea salt with different kinds of woods such as Alder wood smoke flavor. It needs at least 72 hours at the smoking plant but for effective smoking, it requires 96 hours to spend on for the perfect smokey aroma. The wood gives its own flavor to the salt during heating, which can range from mild to salty to sweet. It is light brown to dark brown in color depending on how long it is heated and with which type of wood.
Kinds Of Smoked Salt:
Depending on the type of heating and kind of wood we have a range of edible smoked salts. Below you will find that most smoked salts are prepared through Cold smoking. Therefore, for cold smoking, you'll need a smoke tube or something similar to let you smoke at temperatures below 80 degrees Fahrenheit to prepare your smoker or grill for cold smoking. Mouth watering taste of smoke salt produced by HubSalt comes in different varieties which includes coarse grain size, regular grain size, fine grain size and extra coarse mill grain sizes. All of these value added varieties makes it even more unique and incredible. Let's take a look at the different kinds of smoked salt:
1. Extra Bold Smoke Salt:
The extra bold smoke salt manufactured by hubsalt comes with even more delicious smoky taste and the time spend on its smoke is a usually more than the ordinary bold smoke salt which is around 96 hours. Bold and extra bold smoke salt comes in two varieties fine and the coarse one. It is a good choice for marinades, sauces, stews, chili, and soups for giving them a deep and tempting flavor. Alternatively, for that "just-grilled" flavor, chefs sprinkle it on top of the chicken, tuna, salmon, or steak.
2. Smoked Alderwood Salt:
This salt is obtained by slowly heating the salt on Alderwood that is majorly used by North American Indians. It's as tough as it is adaptable, making it the ideal method to organically impart a lovely smoked flavor to a variety of meals.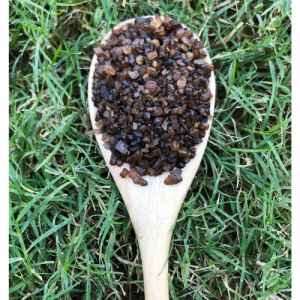 How To Use Edible Smoked Salt?
Smoked salt is one of those ingredients that chefs love to have in their kitchens because it can give a mouthwatering and unique flavor to just anything. Below are listed down some of its uses:
Don't have time to grill or don't want too much grilling hassle. Don't worry smoked salt is your greatest friend keep it in your kitchen and add to any dish in which you want the flavor of flame-grilled food without the work. Anything may benefit from its smoky flavor, whether it's meat, fish, or vegetables.
Tired of having the same sweet dish recipe? Add some smoked salt mixed with caramel or honey on top of desserts or ice creams or popcorns and enjoy the mouthwatering taste.
You can also make different fruit syrups with the help of Smoked salt.
Ever wondered why a restaurant's food is yummier than yours in spite of following the same recipe? The reason is smoked salt as it adds terrific flavor to a snack. It goes from sandwiches to burgers to steak almost anything just sprinkles some on top and enjoy.
On a diet or tired of eating fruits in the same way. Add some smoked salt to your dry fruits, salads, fruits, and fresh vegetables like cucumbers and cherry tomatoes, and enjoy a salty-sweet snack.
You can also use it to garnish your drink, juice, margarita, limca, and even cocktail to have an experience like no other.
While marinating any kind of meat do add directly smoked salt or together with a combination of other spices to take your meats to the next level. And enjoy the smokey and juicy flavor of Salmon, tuna, chicken, burger patties, steak, and anything else.
Lastly if you find any dish boring or tired of eating it the same way as soups, eggs, vegetables, etc. Try to add some smoked salt to it and enjoy the unique flavor.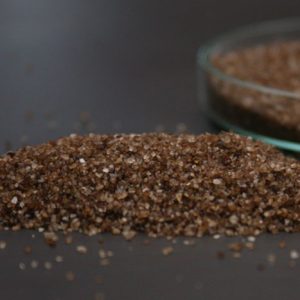 Buy Smoked Salt:
After reading the above uses you surely want to buy some edible smoked salt and enjoy its mouthwatering flavor that will give your taste buds a roller coaster ride. There are more approximately more than 400 recipes in the world using smoked salt to make it savory. You don't have a lot of options available in the market, Hubsalt is one of the leading manufacturers that provide a wide range of organic edible smoked salt. Hubsalt is providing four different grades of high-quality smoked salt to its local and international customers. The advantage of choosing Hubsalt is that it never compromises on quality standards and is an ISO 9001:2015 & HACCP certified company. Here you can buy in bulk for industrial use and also a domestic use packet as well.