OUR PHILANTHROPIC EFFORTS
HubSalt established the HUB PAK CHARITABLE TRUST (HPCT) with a firm commitment to serve our community. From its inception, HPCT has tirelessly served the people of the HUB Industrial area.
Our primary mission is to uplift the less privileged members of our community, providing them with essential necessities, education, and healthcare. This commitment aligns with Albert Einstein's idea that a decent life for all is a common obligation.
Initiated by our late founder, Mr. Ibrahim Suttar, HPCT established free schools and dispensaries that thrived under his guidance. Today, Mrs. Mumtaz Suttar, Mr. Ismail Suttar, and Mr. Ali Illias continue these principles.
At HubSalt, we firmly believe in the power of even small acts of kindness to make a meaningful impact. We consistently strive to benefit our society, aiming to reach a broader population.
Our School: Jamia Al Mariam School

Education is a cornerstone of communal development. In the industrial town of Hub, Baluchistan, Hub Salt recognized the pressing need for education. In 1997, we started a school under a tree, laying the foundation for "Jamia Al-Marium." By 2002, it had evolved into a primary school with classrooms, a playground, a library, computers, and 250+ students. Our curriculum follows the Balochistan Textbook Board with added computer literacy and Arabic from class IV.
The school fosters physical and mental health through various activities and medical checkups by Halima Hospital. We emphasize personal hygiene to reduce the risk of sickness.
Jamia Al-Marium's mission is to uplift the underprivileged by providing knowledge and hygiene education. We maintain a team of highly qualified professionals and offer teacher training programs to ensure quality education. The school competes effectively with neighboring government schools, contributing significantly to the literacy rate. Hub Salt remains committed to offering these services free of charge and aims to expand our efforts further in the future.
Our Hospital: HALIMA HOSPITAL

HubSalt, a responsible organization, actively supports underprivileged communities. Due to a lack of medical facilities in the Hub Baluchistan industrial sector, people face health issues caused by environmental toxins and contaminated water. Recognizing this need, HubSalt transformed an ordinary dispensary into a fully equipped OPD HOSPITAL. Halima Hospital now offers:
Enhanced Diagnostics: We focus on treating eye problems, conducting routine OPDs, and performing eye surgeries at an affordable cost.


Hepatitis Control: We work to reduce and possibly eradicate Hepatitis B & C by providing screening, counseling, vaccination, and care. Over 30,000 individuals have been successfully treated.
Tuberculosis: We initiated the DOTS program to combat tuberculosis in Hub town, offering treatment, counseling, and education to prevent its spread.


Family Planning: We offer free family planning services, promoting the importance of controlled family sizes.
Other Services: Our services include discounted prescription medications, pediatric and gastroenterology specialists to address the health needs of the community.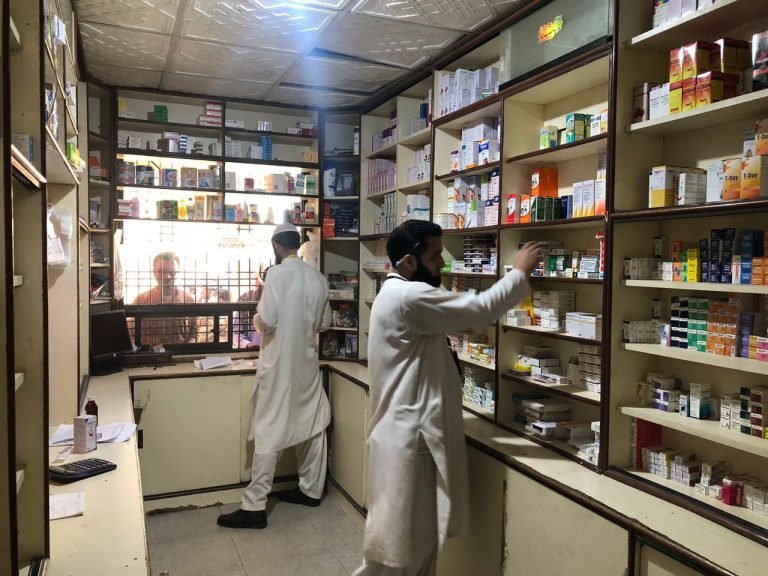 The overall positive impact of the school and hospital is reflected in improved educational opportunities, enhanced healthcare, disease prevention, and the overall well-being of the community. These initiatives have empowered the community to lead healthier, more educated lives, breaking the cycle of poverty and improving their prospects for a brighter future.
How You Can Get Involved and Support Our Philanthropic Projects
We believe in the power of collective effort to create a lasting impact on our community. Here are several ways you can actively contribute to and support our philanthropic initiatives:
Make a Donation:
Your monetary contributions directly fund the activities and sustainability of our school and hospital. Every donation, no matter the size, makes a significant difference.
Volunteer Your Time:
We welcome individuals with various skills and expertise. You can volunteer at our school, hospital, or in project coordination, contributing your time and knowledge to our mission.
Fundraising Initiatives:
Organize or participate in fundraising events that help us generate vital financial resources. Hosting charity auctions, charity runs, or other fundraising activities can be a fun and impactful way to support us.
Donate In-Kind:
Donations of essential supplies, educational materials, medical equipment, or other resources are highly valued and directly benefit our projects.
Become a Sponsor:
Individual or corporate sponsors can provide crucial financial or in-kind support for specific aspects of our initiatives, such as scholarship programs or healthcare supplies.
Educational Support:
If education is your passion, consider contributing by offering scholarships, donating educational materials, or sharing your expertise through mentorship programs for our students.
Medical Equipment Donations:
Support our healthcare efforts by donating medical equipment, medicines, or healthcare supplies for the hospital.
Raise Awareness:
Help us spread the word about our projects through social media, community outreach, and local organizations. Your advocacy and support can attract more like-minded individuals and organizations.
Collaborate with Us:
We value partnerships with organizations that share our goals. Collaborative efforts can increase our impact, pool resources, and expand the reach of our projects.
Empower Our Team:
Offer training programs or expertise to enhance the skills and knowledge of our teachers, healthcare professionals, and community members involved in our projects.
Advocate for Change:
Advocate for government support and policy changes that can positively affect our projects and beneficiaries.

Long-term Commitment:
Your ongoing support and commitment ensure the sustainability and long-term success of our initiatives.
Corporate Involvement:
If you represent a company, consider implementing corporate social responsibility (CSR) programs to encourage your employees to participate in philanthropic projects.
Your involvement and support are instrumental in our mission to create a positive and lasting impact on our community through our school and hospital initiatives. We thank you for joining us on this journey of giving and making a difference.
Contact Information:
In case of any query reach out to us at the below given contact details:
+92-21-34310034
+92-21-34310037
hpct@hubpak.com
10 Bangalore Town Main Shahrah-e-Faisal Karachi -75350, PAKISTAN
Conclusion:
In conclusion, our commitment to social impact programs, anchored by the HUB PAK CHARITABLE TRUST (HPCT), reflects our unwavering dedication to the welfare of our community. These initiatives, from the establishment of schools and hospitals to the continuous support of underprivileged communities, have left an indelible positive mark on the lives of many.
We firmly believe that change begins with collective effort, and we invite you to be a part of this transformative journey. Whether through donations, volunteering, or advocacy, your involvement can help us build a brighter future for our community, one act of kindness at a time.
We extend our heartfelt gratitude to all who support our mission, and we look forward to continuing this meaningful work together. To join us in making a difference, click the "DONATE" button or reach out to us through the provided contact information. Together, we can create lasting change.
Thank you for being a part of our journey towards a more compassionate and inclusive society.